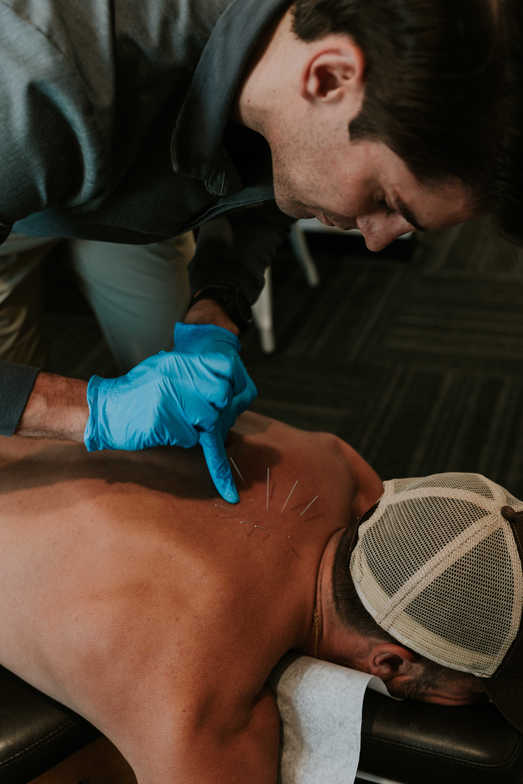 Improving Your Performance with Dry Needling
Bottom Line:
Athletes are always looking for the edge that will shave the last millisecond off their time or give them the few extra yards they need in a race. Dry needling is typically used for pain management and muscle healing. Still, it can also be used for prevention and performance enhancement. Researchers recruited a study of 35 healthy student-athletes to investigate how dry needling may improve the performance in the field event of the vertical jump. They were placed in a sham or experimental group that received dry needling therapy for the experiment. They discovered that the experimental group increased their vertical jump height by an average of 1.2 inches over the sham group [1].
Why It Matters:
Determining safe and healthy ways to improve an athlete's performance is essential to reduce the risk of injury by using unhealthy methods to enhance performance. There has always been a concern to have a healthy body for the athletes to live in now. More recently, there have been more significant concerns about therapies that can keep the athlete's body healthy long after competing.
Dry needling has been shown to increase performance and maintain healthy muscles by the following methods:
• Help with muscle pain management
• Aid in muscle recovery
• Increase range of motion
• Decrease stress on the muscle during an activity
Next Steps:
Research has been indicating that dry needling is only meant for those with acute and chronic pain but also athletes who are looking to gain that extra bit of edge. Through muscle pain management and increased range of motion, athletes can improve their performance and keep their bodies healthy for the long term. If you or someone you know is interested in dry needling techniques to enhance athletic performance, make sure to call our Sun Prairie office today.
Science Source:
• Bandy W, Nelson R, Beamer L. "Comparison of Dry Needling vs. Sham on the Performance of the Vertical Jump." International Journal of Sports Physical Therapy, 2017;12(5)747-751.
• McCray S & Boyd J. "Perceptions of Dry Needling for Performance & Recovery in NCAA Division I Athletes." The Sport Journal, 2019.